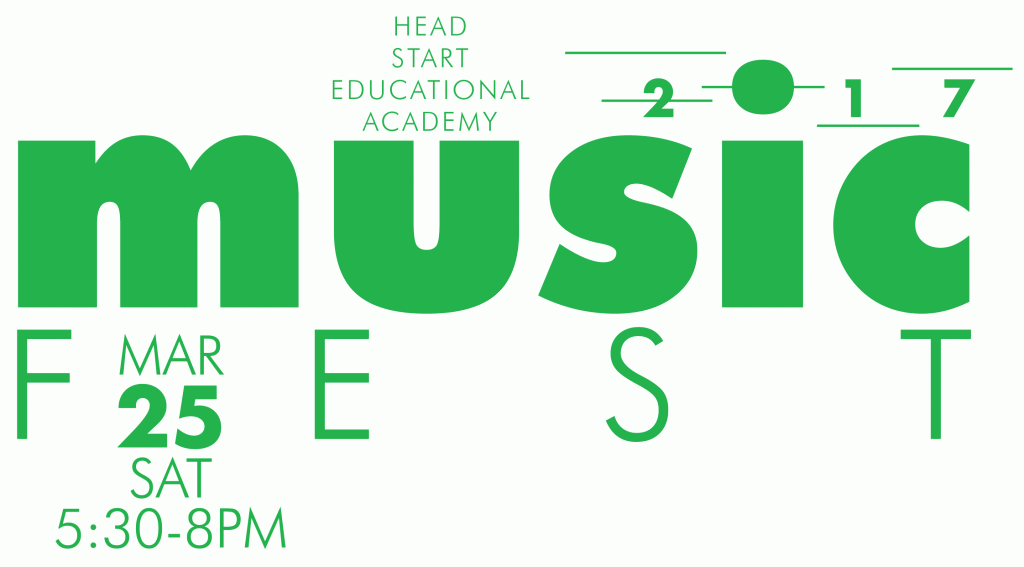 March 25th, Saturday, 2017
5:30 - 8:00pm
VENUE
Sathya Sai Samskruta Sadanam
No 20, Hosur Main Road, Bengaluru 560029
TICKETS
₹ 400/- per ticket
CONTACT
+91 9980799613 / +91 9845634041
We are happy to inform you that Head Start Educational Academy is having a Music Fest on March 25th 2017. A number of our young musicians will be performing live on stage. Our last Music Fest was held in 2009 at the Jyothi Nivas College Auditorium and we had a full house in attendance. Even though all our children will not be participating, we hope you will attend the event with your children. Also joining our musicians from HSEA will be a few professional musicians.
Tickets will be available for sale until 24th March at Head Start Montessori House of Children and Head Start Educational Academy. Tickets will also be available on March 25th at the venue before the start of the show, subject to availability.
Entry for students of Head Start is free. Parents and other guests will need to purchase tickets.
Seating at the auditorium is free seating and will be on a first come first serve basis.